Support for veterans, active-duty service members
Purdue University offers worldwide access to online advanced degrees, graduate certificates and professional development programs to veterans, uniformed personnel and their families to enhance their skill sets and advance their careers, whether during their service or after. These 100% online programs are accessible anywhere, anytime making it possible to complete them even while deployed. They feature the same high quality and academic rigor as the programs on Purdue University's flagship campus in West Lafayette, Indiana, and are taught by the same world-class faculty.
Many students have questions about the military education benefits they may have earned through their service, or if they can use these benefits toward Purdue University's online degrees.
Purdue's Veterans Success Center (VSC) provides guidance about and access to military-related education benefits and opportunities for personal and professional development. This includes undergraduate and graduate program fee waivers for military veterans and active service members, and benefits such as the GI Bill and Military Tuition Assistance.
For more information:
Website: purdue.edu/veterans
Phone: (765) 494-7638
Email dogtags@purdue.edu
 Or reach out to a Purdue University online enrollment counselor by emailing POApply@purdue.edu.
Federal Government Employee Benefits
Purdue University's participation in the Federal Academic Alliance also gives federal employees, their spouses and legal dependents the opportunity to take advantage of reduced tuition rates and receive specialized support. To check your program of interest for eligibility, visit Purdue's Federal Academic Alliance information page.
Student Testimonials
"The asynchronous learning enabled my participation while on active duty and also while deployed in the Middle East. The curriculum and professors were accommodating and flexible with my service commitments, making it possible to complete course requirements on my time and at my own pace."
-- Air Force Capt. Ethan Sneider, Purdue online Doctor of Technology graduate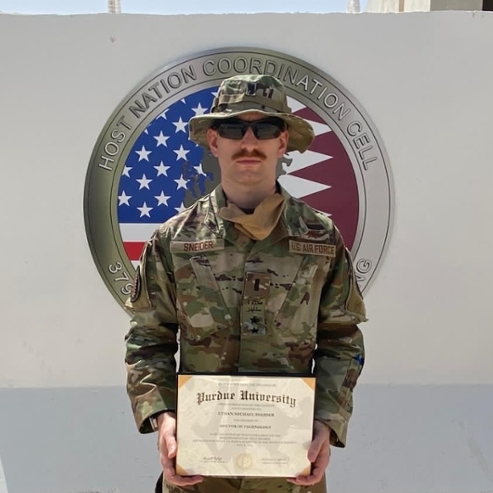 ---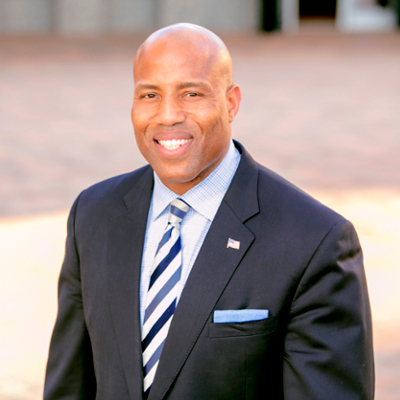 "A decade ago, I didn't think I would be here and be so committed to going back to school. Purdue has shown me the value in continuing your education, and what's possible on the other side of that."
-- Andy Glenn, Army veteran and Purdue online Master of Science in Communication graduate
---
"The faculty was fantastic in terms of understanding that many of us distance students had jobs outside of school and were juggling other things and were not in the same time zone. They worked the schedule to accommodate all of that, so that made it a lot more comfortable for me to be successful."
-- Hannah Taggart, Marine spouse and Purdue online Master of Science in Biomedical Engineering graduate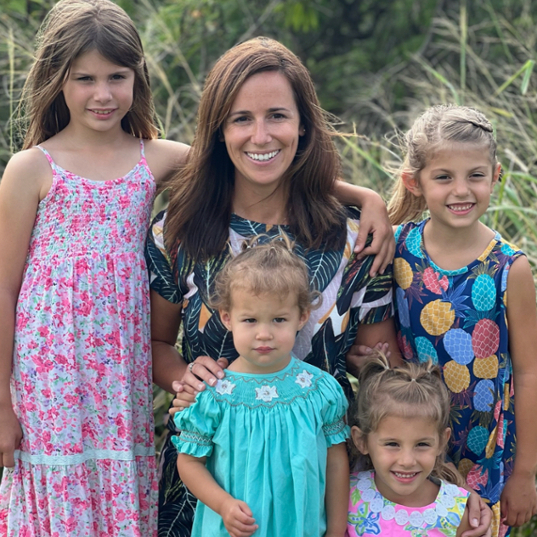 ---
Related News